Trekking through a jungle in the mountains. Chugging up and down precariously steep dirt roads on scooters. All while balancing heavy loads of rice, fresh produce, spices and other food items — necessities to nourish families in Bali on the verge of having to do without.
It's all in a day's work for Wayan Ariani and Made "Arry" Pryatnata who have been traipsing all over Bali to deliver food packages to its most remote communities, who are hard hit by the COVID-19 pandemic.
In this traveller's paradise, the past year has been "a nightmare" for the many who depend on tourism for their livelihoods, as Wayan puts it.
One moment, Wayan and Arry were villa managers at different properties, catering to the thousands of travellers that throng Bali each year to revel amid its beautiful beaches, views of lush paddy fields, and rich culture.
The next, they were out of work, as COVID-19 led to a sudden halt in international travel, and tourism dollars dried up overnight.
"We stopped work, but we have to continue paying our debt, for our [temple] ceremony, daily expenses and also for my children's school," Wayan shares.
Arry adds: "Now, everyone wants to sell everything, sell the car to get something, buy some food for the family. That's very, very sad."
Fast forward a year, and neither have gotten their jobs back, but they are fuelled by their new mission of delivering food to Bali's neediest — through Feed Bali.
A recipe for feeding the hungry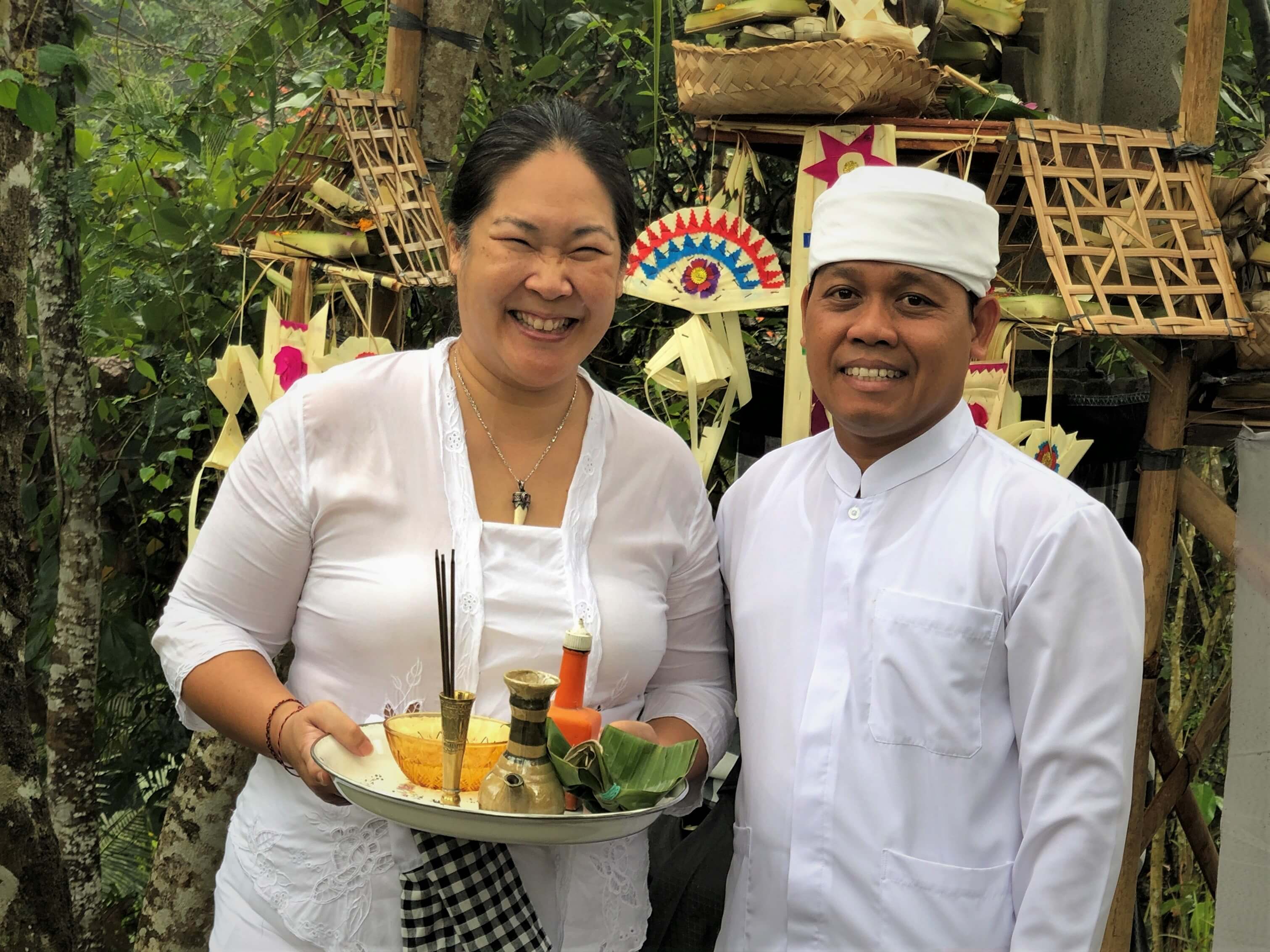 Feed Bali is the brainchild of Adi and Frances Tse Ardika, founders of Tresna Bali Cooking School.
As the pandemic took hold in Bali in March 2020, the couple, who have been married 18 years, decided to close their cooking school and cottages. Seeing their fellow villagers caught short by the shutdown and without income, they started a "Feed a Family" initiative to give food packages to families so that they could shelter at home as the pandemic spread, and eat nutritiously.
Their goal was modest — to help 20 households around their school with food packages that would last two weeks for a family of four. Adi and Frances asked their friends and network of former guests to contribute funds for the packages, to mark their daughter Santi's birthday.