Amid the COVID-19 pandemic, is there a more iconic accessory than the ubiquitous face mask?
On the website of Noesa, a Jakarta-based favourite among the sustainable style-conscious set, face masks made with beautiful ikat fabric are front and centre, as part of their Corona Survival Kit collection.
But these colourful textiles are more than just a symbol of these unusual times: they are part of the tapestry of empowerment and cultural preservation woven by Watubo, a collective from Sikka regency in Flores, Indonesia.
A traveller could once participate in a weaving workshop by Watubo in their village of Watublapi, which provided the weavers a vital source of income while safeguarding their craft. But the pandemic has ground these efforts to a halt.
With a little help from customers looking for something special, Watubo weavers hope to restore not only some of their income, but also their platform for sustaining and reinventing their ancestral craft.
Meet Rosvita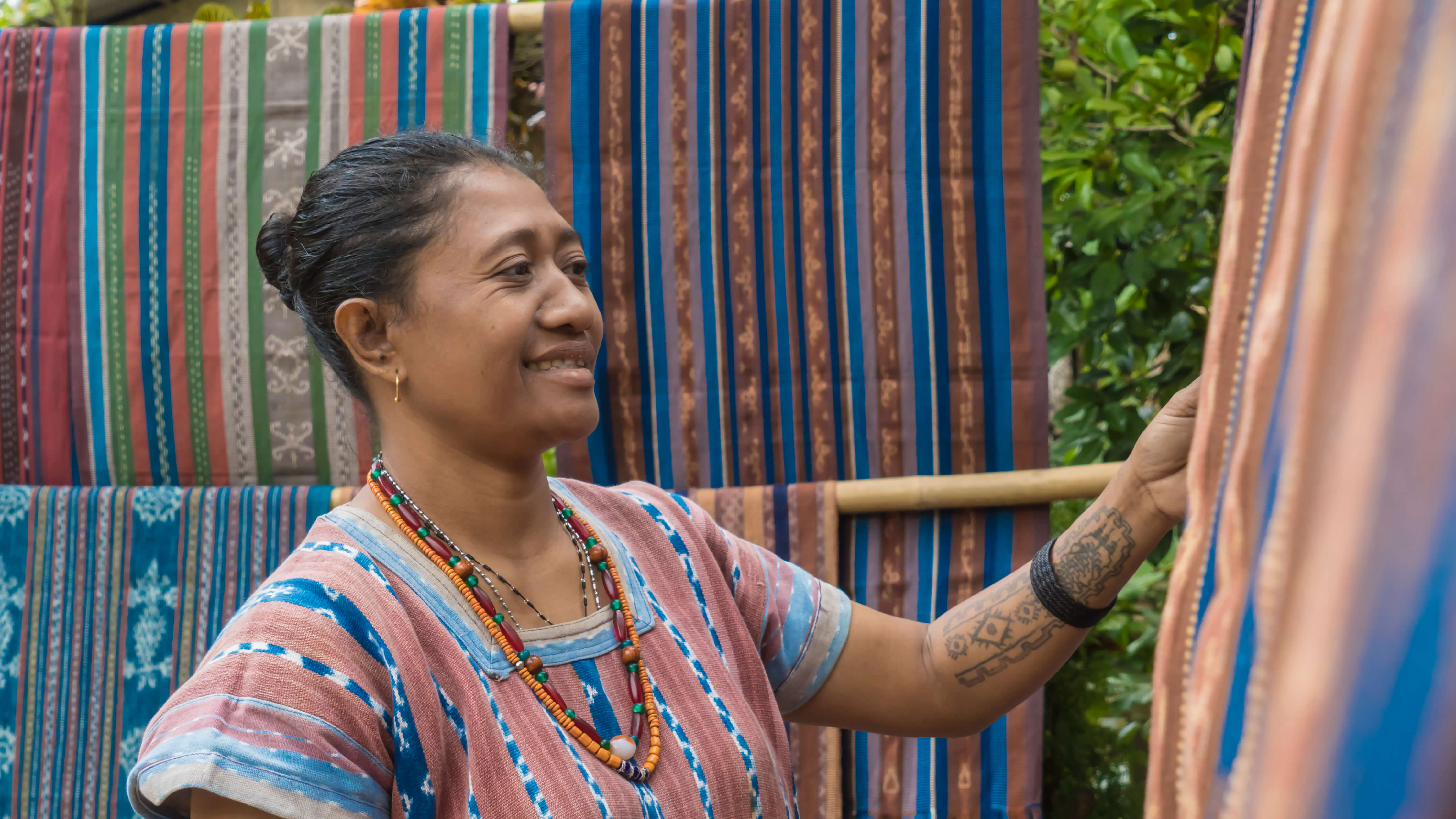 "Ikat represents a woman's worth," says Rosvita Sensiana, an ikat artist with more than 20 years of experience. "Our ancestors didn't have clothing stores, [so] to clothe her children and husband, a Sikkanese woman toils with her body to weave ikat."
Ikat means "to bind" or "knot" in Indonesian languages, and Sikka regency is one of the most reputable producers of fine ikat in Indonesia, with centuries' worth of vegetable dye traditions. Born into a family of Sikkanese master weavers, 36 year-old Rosvita is the founder of Watubo.
Before the pandemic, Watubo made most of its income from taking part in national and international exhibitions, as well as hosting travellers to its ikat workshop, where participants could learn the craft while enjoying the sights, sounds and stories of Sikka.
All this changed when the pandemic struck in 2020, but Rosvita is confident that Watubo will find a way to prosper again. "Watubo means 'breathing rock' or 'living rock.' It represents our belief that no matter how hard a place is, we will certainly survive," she says.
Introduction to ikat