Dusty streets, houses on stilts, towering palm trees, At first glance, Banteay Chhmar looks like any other village in rural Cambodia.
Then you notice the moat.
In the very centre of town, just off the main road connecting the community hall with the high school, market and pagoda, a perfectly square waterway appears out of nowhere.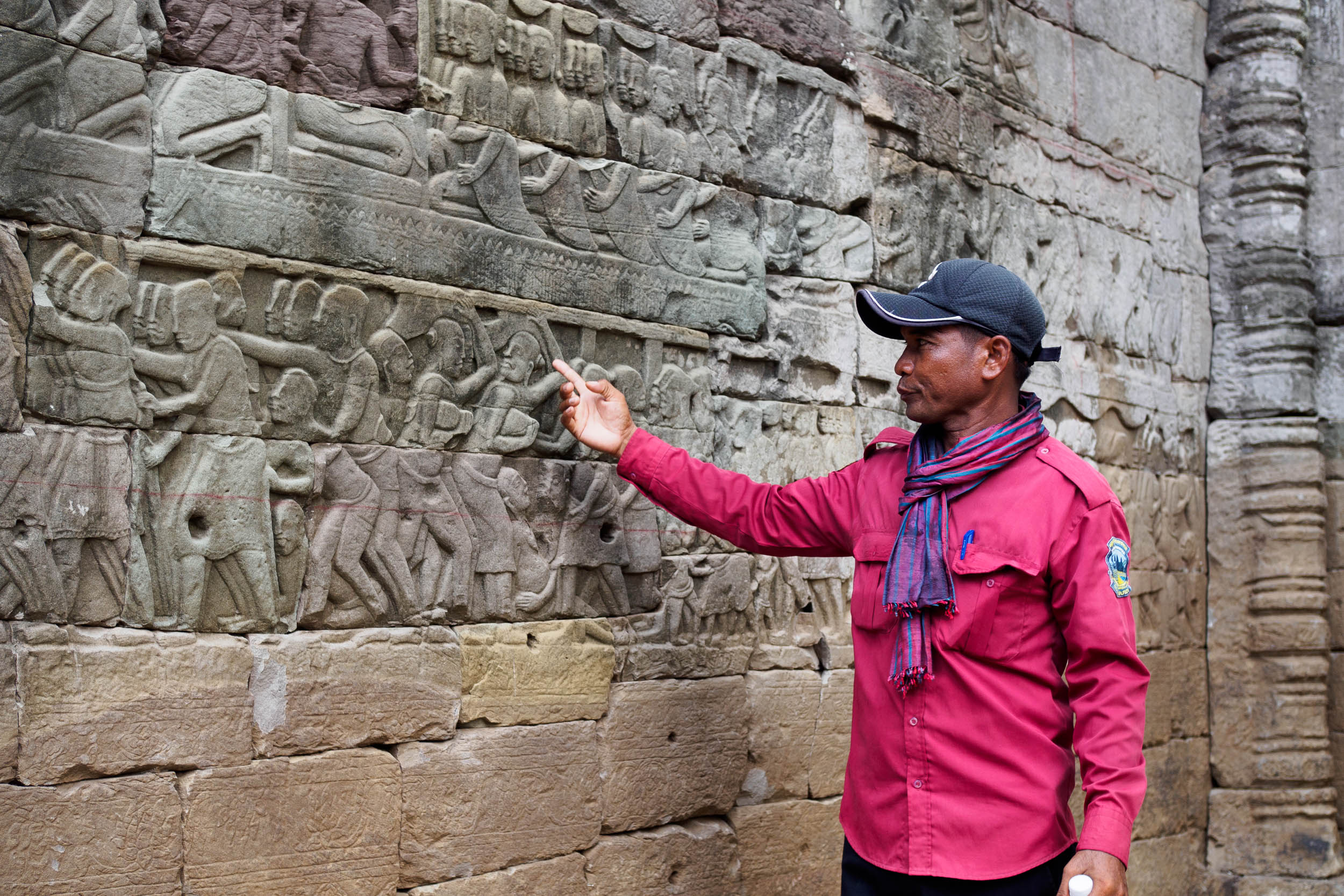 Shaded on all its sides by thick foliage, the moat wraps around a vast temple enclosure, raised to mimic a mountain. This is Banteay Chhmar Temple complex: an Angkorian citadel constructed in the late 12th century under King Jayavarman VII. Nine more 'satellite' temples radiate from the main sanctuary.
With the scorching sun on our backs, my guide Mr Pel leads me along the boardwalks erected over the rubble of Banteay Chhmar.
The temple's crowning glory is its outer gallery walls, which depict domestic scenes, great battles and vignettes from the royal court, in exquisite bas-relief.
For locals, these structures have always been significant sites of worship. The temple's face towers, bas-reliefs and intricate carvings that fuse Hindu and Buddhist symbology are every bit as impressive as the temples of Angkor. But unlike Angkor, Banteay Chhmar had been lost to the jungle for eight centuries, and had not benefited from conservation or protection from looters.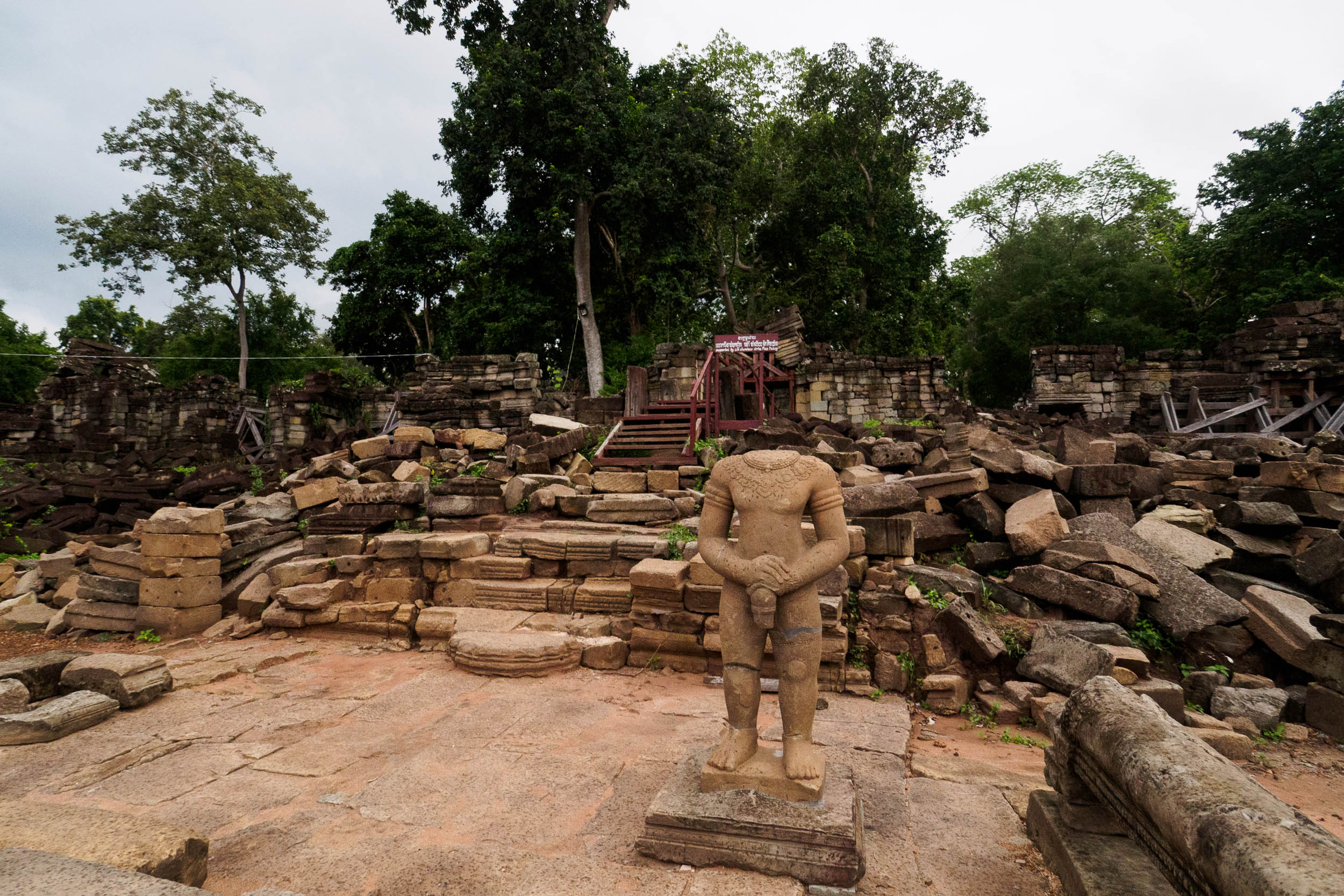 Until a group of enterprising residents recognised its untapped potential.
Determined to take a socially responsible approach from the outset, they established Banteay Chhmar Community Based Tourism (CBT) in 2007 with assistance from non-governmental organisations like Agir Pour le Cambodge (France) and Global Heritage Fund (USA). The latter trained more than 40 locals to start restoring the main temple.
Home among the temples
Hotels are banned in the protected zone around Banteay Chhmar, so CBT started homestays with families in the town, a truly local experience I enjoyed for the duration of my stay. My room was typical of a Khmer home: A plain wooden room with a large bed, a mosquito net, and a fan.
Many families settled in Banteay Chhmar after escaping civil war refugee camps along the border. My host, Mrs Nil Loeun, was separated from her family and forcibly relocated to Banteay Chhmar under the Pol Pot regime.
"When we first learned that the Global Heritage Fund would be restoring the temple, we were worried that villagers would be made to leave, like in the past," Loeun says. "We are very happy that they are protecting the temple as well as the people of Banteay Chhmar."
The CBT welcomed its first official guests in 2007, and continues to welcome visitors from all over the world with guided tours of the temples and villages, traditional music performances and other cultural experiences alongside homestays, meals and transportation.
Book a tour package or pick and choose a range of activities.
Safeguarding a national treasure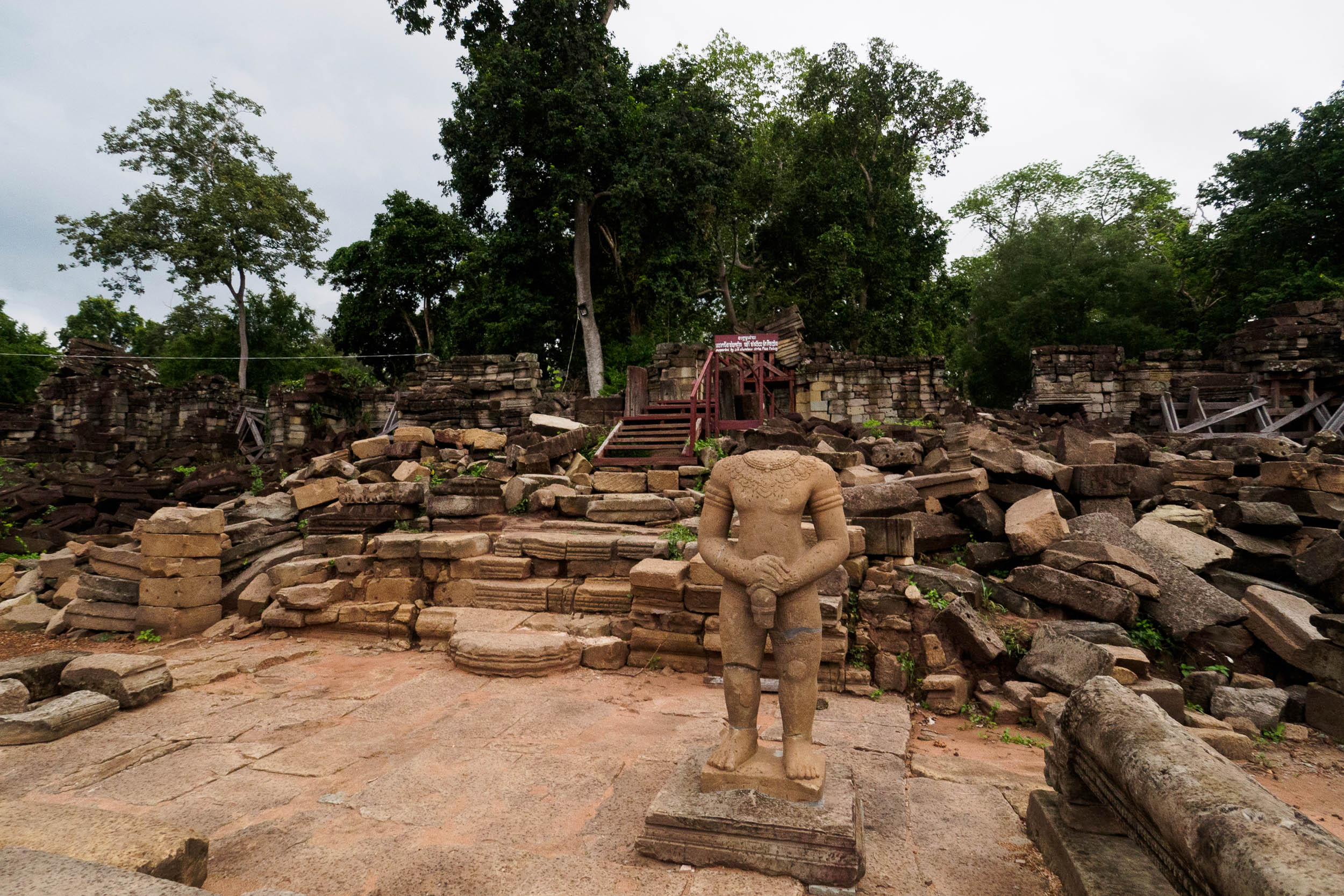 A project that puts the interests of the community first is still a relatively new concept in Cambodia, but it's proving to be a successful one.
"Everything has changed," Sophal later tells me. "Many people now think about protecting and rebuilding the temple whereas before, they only thought about destroying it. Locals were involved in the looting of the temple. But now they understand how important it is to care for the temple, and are involved in its restoration. So now we have more than a hundred people who come to work at the temple everyday, all of them Banteay Chhmar locals. They work to improve their family income."
Community first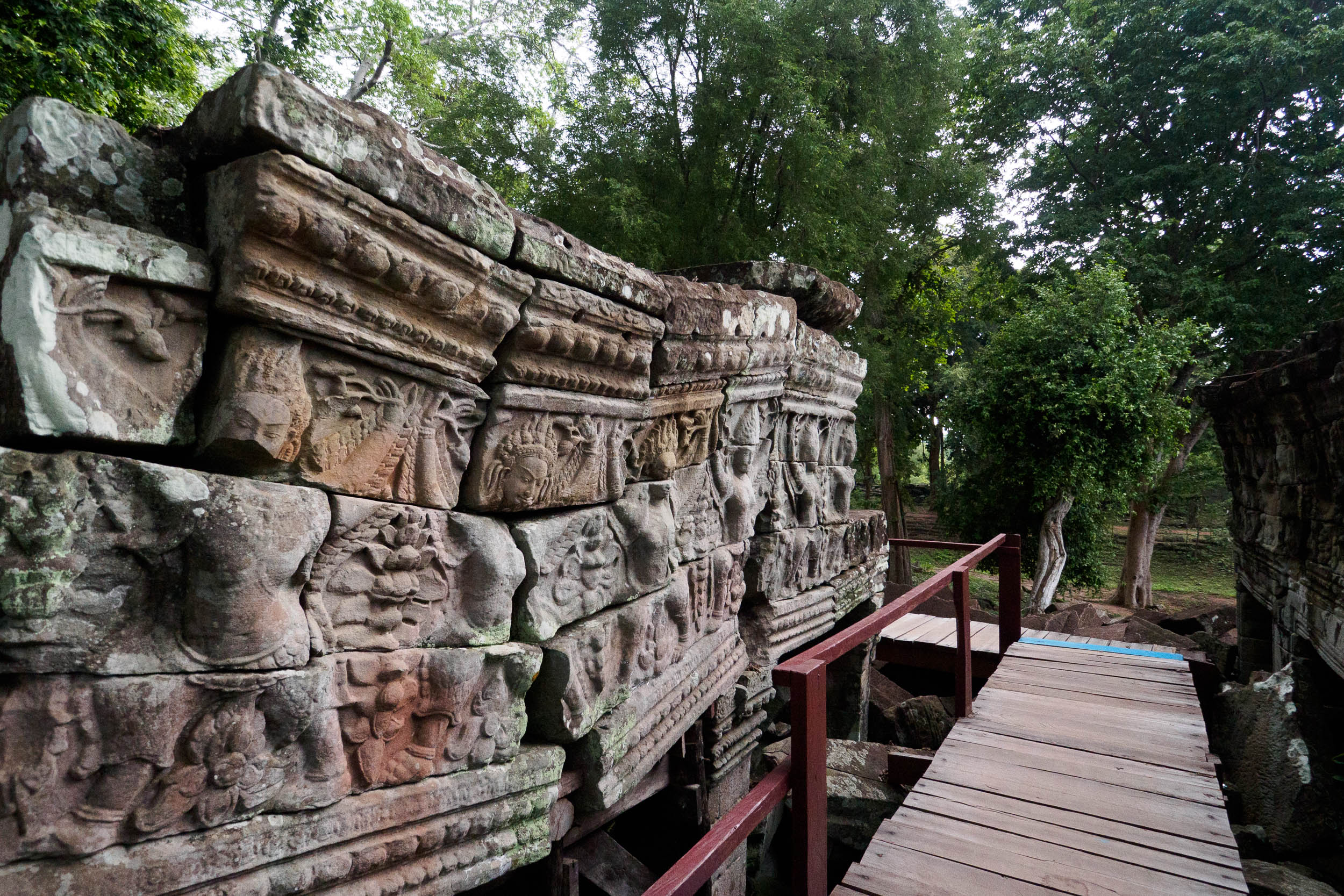 Visiting during monsoon season, I expected to be the only guest. But when I arrived, the office was a hive of activity. A large group had just come from a neighbouring province, to learn the ropes of community-based tourism from the Banteay Chhmar team.
When setting up the tourism initiative, the CBT consulted the community to make sure they had a voice in the project. They also wanted to ensure that Banteay Chhmar locals would benefit from tourism, unlike communities in Siem Reap, which remains one of the poorest provinces in the country, despite being home to Angkor Wat, Cambodia's most popular tourist attraction.
"In Angkor Wat, we saw most local people have moved outside, and fees go to foreigners," CBT Coordinator, Mr Tath Sophal, told me over lunch. "We thought we should do something to help the local people here."
The four villages closest to Banteay Chhmar Temple – home to some 2,000 families – are now actively involved in the CBT in some way. Around a hundred people are employed as guides, drivers, handicraft artisans and cooks, while hundreds more benefit indirectly. As well as steady employment, CBT members receive training in hospitality, food hygiene, and English language lessons.
Building a future
2018 was Banteay Chhmar's biggest year, with just over 2,000 visitors. But two years on, the COVID-19 pandemic decimated visitor numbers.
"We welcomed 67 local visitors in 2021," says Sophal. " With borders opening up again as COVID-19 pandemic restrictions ease, Bantaey Chhmar has seen a welcome increase in travellers, with over 900 visiting in 2022.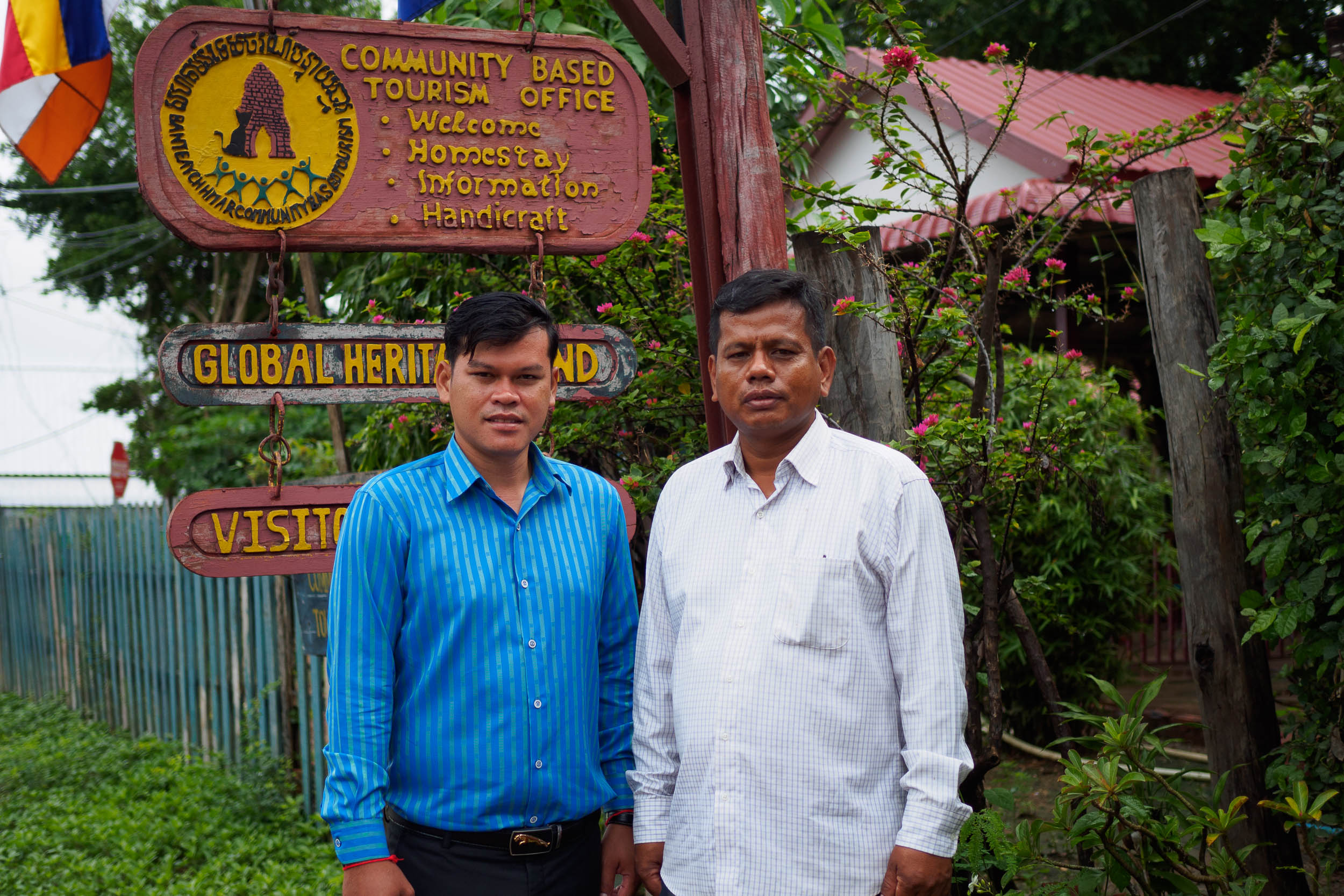 As more travellers learn about Banteay Chhmar as an alternative to Angkor, Sophal and the CBT team want to ensure that local families continue to benefit. Profits from the fund have been used for a range of development projects, including rubbish collection, installation of solar panels, and funding community clean-ups and reforestation projects.
Thanks to the extra income they earn, many families in Banteay Chhmar can now afford to invest in their children's future. "They save money for their kids to go to school, for food, and for saving money for university fees," Sophal says.