Act 1: The audience goes quiet
On an ordinary day, Phare The Cambodian Circus' big tent is filled with the excited cries of guests as they watch Phare's artists perform gravity-defying feats, the rising music of the live band, the colourful lights that catch the graceful moves of the dancers. All in celebration of Cambodia's rich artistic history, presented through a contemporary lens.
But 2020 is no ordinary year, and Phare's big tent has stood silent for much of the past nine months. plunging its staff and artists' livelihoods into deep disarray.
No thanks to COVID-19, international travel had ground to a halt. The town of Siem Reap, usually bursting with over 2.5 million tourists a year flocking to the famed Angkor temples, is eerily empty, with boarded-up shop fronts and empty hotels.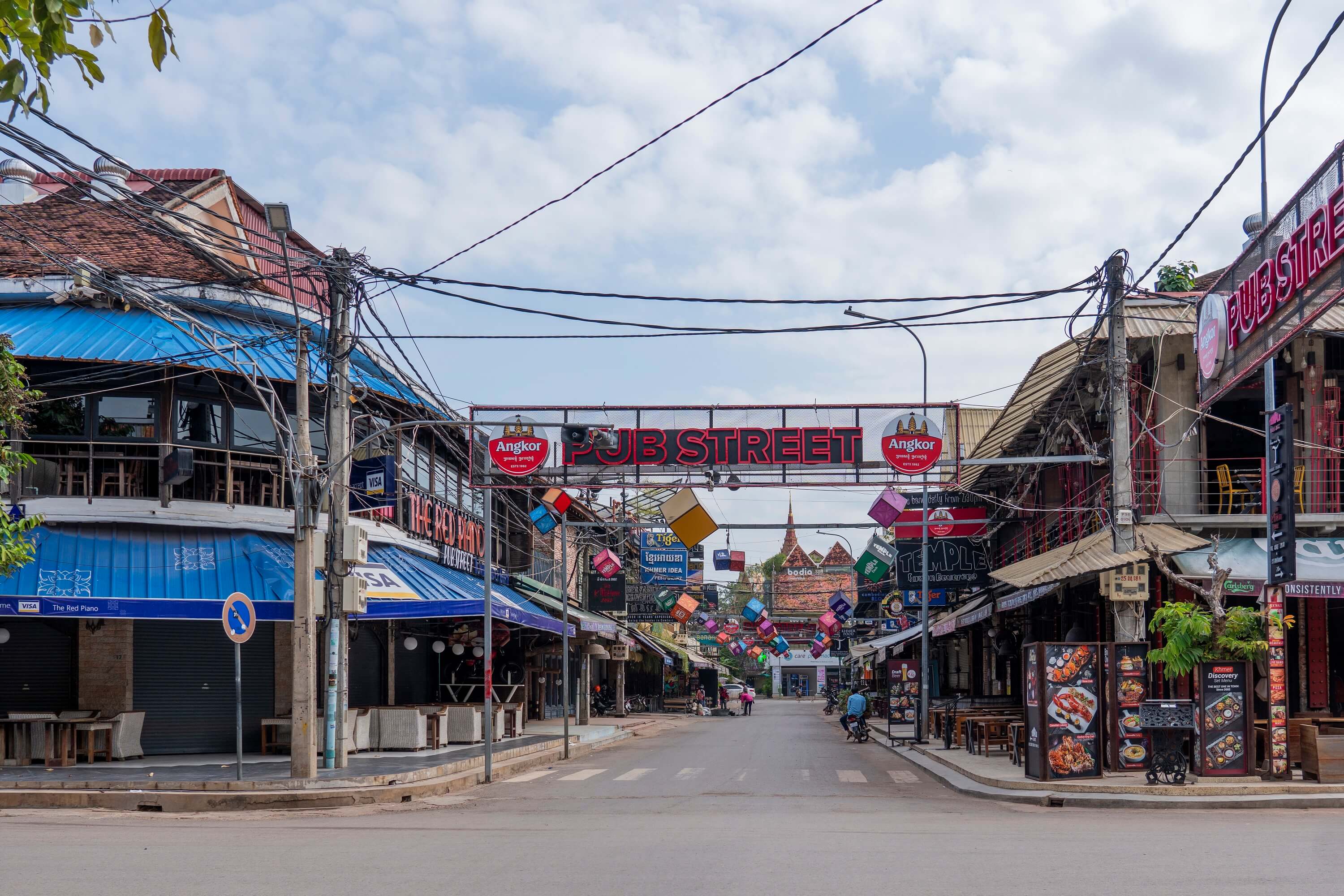 "The atmosphere is devastating, a lot of people lost their livelihoods. Drivers, guides, hotels. No jobs. We don't see the end in sight."

Dara Hout CEO, Phare Circus
Phare circus, previously featured on Our Better World, is no ordinary circus. It is a social enterprise under Phare Ponleu Selpak, based in Battambang that has made art one of its pillars of improving life for the underprivileged.
The circus's acclaimed performances, which tell stories of Cambodian social issues and history through theatre, music, dance and modern circus arts, have drawn over 100,000 spectators over the years, helping to sustain Phare Ponleu Selpak's non-profit work. With performances halted, its reserves are stretched and its capacity to keep offering free education and training to Cambodian children and youth is under threat.
Kitty Choup, a Phare artist, had performed nearly daily, specialising in contortions, jumps and other aerial performances. This ended abruptly in March 2020, when the Cambodian government ordered public performances to close, to prevent the spread of the coronavirus.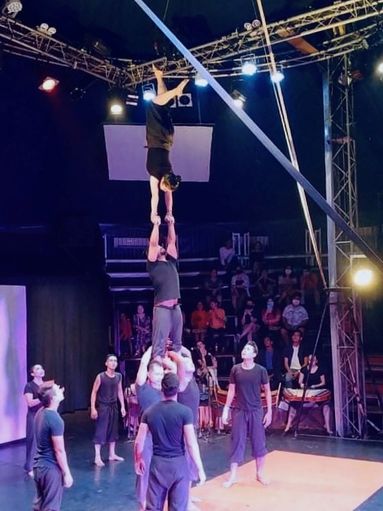 Although she is still paid a basic salary, the income from performing stopped. To make ends meet, Kitty sells clothes online and makes fruit and vegetable juices at home to sell in a makeshift stand on her street. She continues to rehearse and train at home with her husband (also a Phare artist), in order to stay in shape and ready for Phare re-opening.
Act 2: The curtains rise again
In August 2020, Phare was permitted to reopen for performances in a limited capacity on weekends. This was welcome news, but the situation remained perilous amid a near shutdown of international travel into Cambodia, as most of Phare's usual audience were foreign tourists or travellers from Phnom Penh.
Undeterred, Phare decided to tweak their model. Previously, its steady revenue from tourism allowed it to offer free 100 tickets daily for Cambodians during its low season from April to October. Amid COVID-19, it is unable to offer free tickets, but it lowered ticket prices, and called for supporters — no matter where they were — to donate US$10 to sponsor a Cambodian family to watch a performance.
"Cambodia as a nation has lost the culture of going to live theatre and patronage, we are trying to revive the culture of going to live performances," says Dara.
Complemented by street art displays and street food stalls, the revived programme was a hit. Though the audience size was a fraction of what it was before COVID-19 (about 70 to 100 nightly compared to 400), it still meant the artists were being paid for performances again.
More importantly, it was also a morale boost to see the big tent lit up once more. "We are a beacon of hope for our community. They see that we are open, not closed, during this time. And people will try and persevere," says Dara.
Act 3: The show must go on
The path to recovery is not without speed bumps. In November, amid a rise in COVID-19 cases, the government ordered Phare to halt performances once more. It was only allowed to resume performances on Jan 15, 2021 and the outlook remains uncertain.
Without performances to drive revenue, Dara says Phare will have to rely on its reserves built up over the years, and go into "sleep mode" in a few months and staff will only be paid a basic income. "We persevere, we try. We don't want to lose our staff. We want to help everyone to survive, even on a pay cut," says Dara.
Donations are welcome while Phare develops new revenue streams and brings in potential investors to help the non-profit cope in future, and hopes for travel to open up in 2021.
"We know Cambodia will be very reliant on tourists for a while," says Dara. "I hope everyone who travels will take responsible travel seriously, and realise their money can impact the local community. There are grassroots, impactful organisations like Phare, and when you travel, you should do research and support these kinds of activities as tourists."
And even amid the severe challenges, he hopes the stories of resilience in Cambodia travel far and wide. "People continue to have hope in their lives. When people plan their holidays to Siem Reap, I hope they support activities that bring hope to people." Says Kitty, "I really love Phare, it is not just a business, it is a family. They have helped to keep us going, so that we can support ourselves and our family at this time.
"I just keep working, keep rehearsing, and keep thinking about the future performances. I know I will be performing again."
Some members of Phare Ponleu Selpak are alumni of the Singapore International Foundation's annual Arts for Good Fellowship, which fosters a community of practice that harnesses the power of arts and culture to create positive social change.