With its powder sand beaches and crystalline seas, Palawan's charms need no introduction. But sail away with Tao on a journey of empowerment and adventure, and see paradise in a whole new light.
MEET BONG AND THE LOST BOYS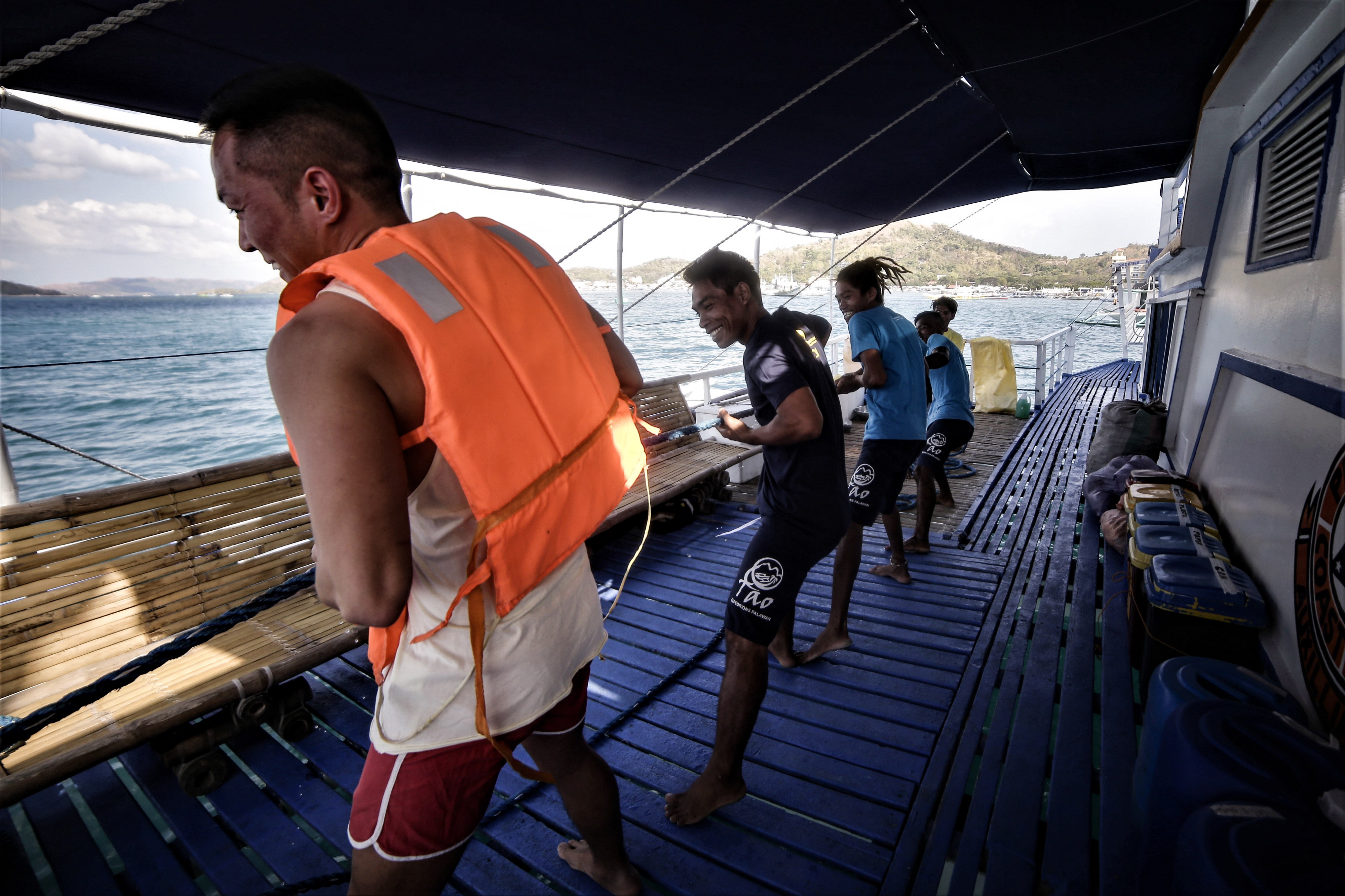 When expedition leader Bong gives a command, his crewmen spring into action, running our bangka (a common term for boats in the Philippines) with skill and efficiency.
Hardly the Lost Boys of Peter Pan, but that's what the crew is affectionately called, a reference to their ragtag beginnings. Coming from the many different islands that make up Palawan, they were youth fresh out of school, in need of purpose and livelihoods.
Along came Tao, which wanted to offer travellers the chance to see Palawan's unspoilt side, and discovered it could provide opportunities to the impoverished communities that call these islands home.
Bong, for example, was 24 and working as a fisherman and farmer in Puerto Princesa, when he was recruited by his cousin to join Tao. Beginning as a runner and cook, he eventually became in charge of his own ship, bringing in the values that he learned as a neophyte.
"I learnt a lot here, especially in handling guests that I never knew before," says Bong, now 30. "My life was way harder than before. Tao gave me a sustainable means of earning. They gave me health and employment benefits, which I am grateful."
WILD CHARMS, WARM HEARTS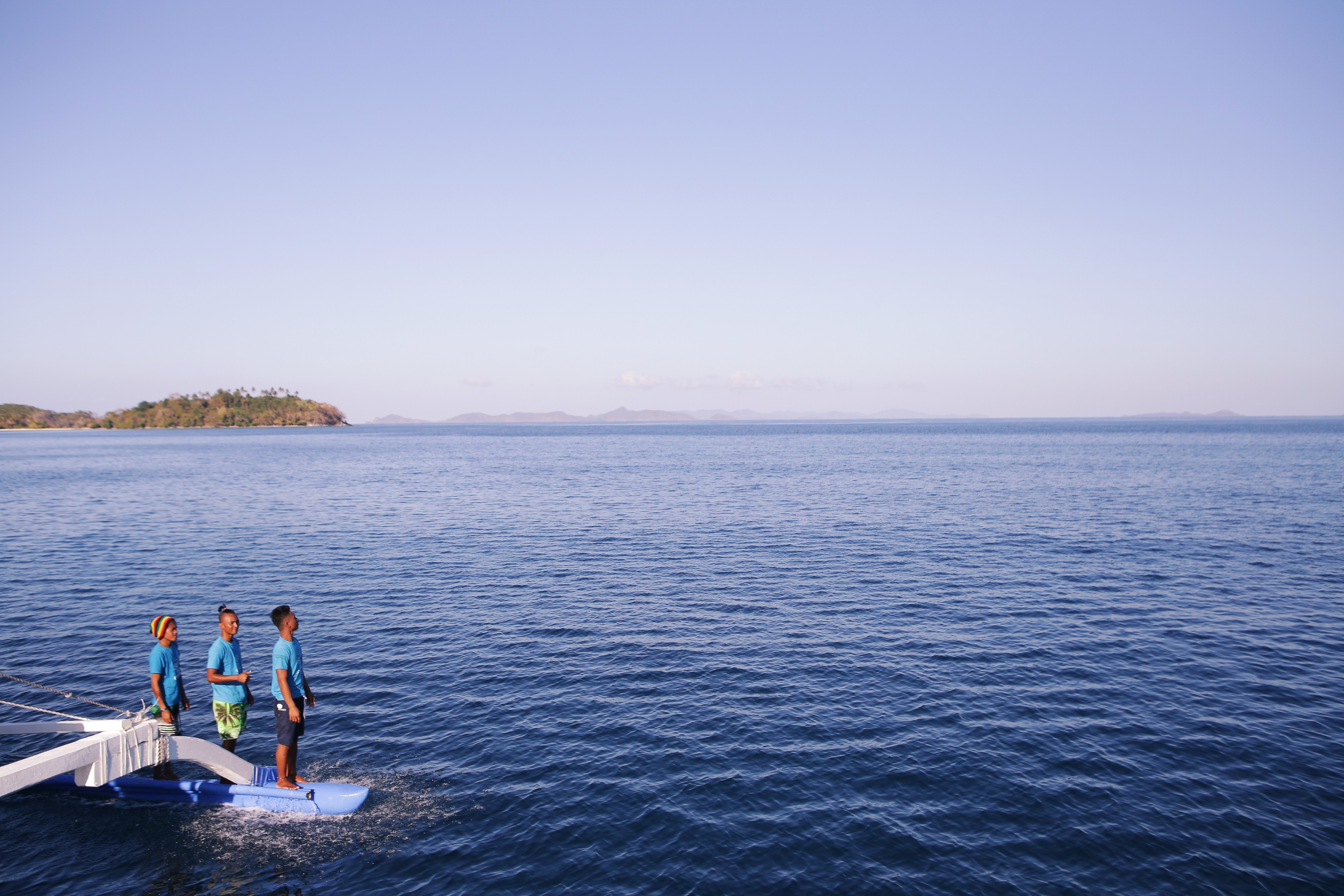 Palawan's island beauty is world-famous, but right from the start, Tao wanted to offer guests a different experience away from the standard resorts found in tourist towns like Coron and El Nido.
The founders, inspired by a free-spirited expedition they made around Palawan guided by the weather and their instincts — "with mosquito nets for walls, stars for a roof" — sought to recreate that experience for other travellers by setting up Tao in 2006.
Guests could sign up for sailing expeditions to Palawan's more remote islands, sleeping in custom-built camps on the beaches. The raw, carefree experience was a runaway success and Tao's reputation spread like wildfire — from a handful of guests, it now has hundreds each week.
But as we were to discover, another reason Tao has prevailed for almost 13 years is its connection to the local communities they work with.
Believing that a business only thrives if it also benefits the communities on the islands visited, Tao channels part of its revenue to its community development projects.
It builds a relationship with each community by engaging them to find out what their needs are. Tao then helps each community develop skills, such as training locals to give massages, make soap and massage oil, ferment fruits and raise livestock like poultry and pigs.
Finally, they secure their incomes by becoming the communities' customers, such as by buying produce and soaps from them, and engaging them to provide Tao guests with massages — one I can say was the most relaxing experience I'd ever had.
The communities can also sell their products to other businesses in Palawan, a process that Tao is happy to facilitate.
WANDER WITH PURPOSE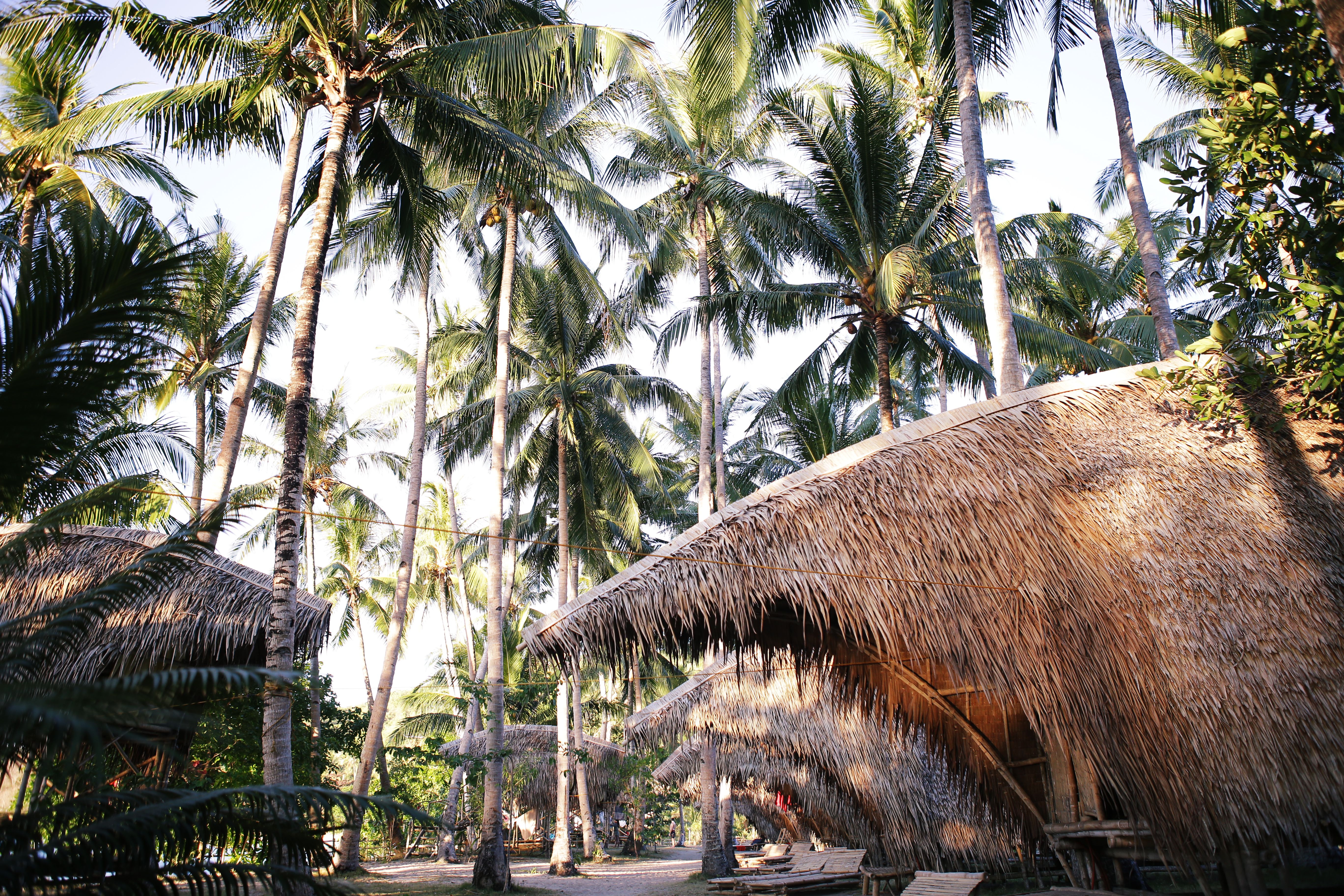 Visit Tao's website, you'll be reminded throughout that the journey "is not meant for everyone", and I was eager to find out whether I was up to the challenge of a different experience.
Our trip would start in Coron and end in El Nido. Once aboard, I immediately felt as though I was living the life of a pirate (minus the robbing). You experience what it means to live in the present, with whatever is available — what the boat carries, what the sea gives for food, where the weather takes you. Unlike hotels and resorts, you interact closely with the crew every day as they go about their work.
One of the highlights is the Tuka huts, the simple yet elegant bamboo structures that have become Tao's signature lodging. Tuka is Tagalog for "beak", and as its name implies, the Tuka huts have roofs shaped like a bird's beak, curving gracefully into the air.
Not everyone wants to give up air-conditioned comforts, but for us, going to sleep beneath the open, airy Tukas sent off by the sound of waves, and waking up to the sight of the sea, was paradise.
And behind the Tukas' rustic coziness is a great story. Each of the islands we camped on has 10 or more Tukas. Each Tuka is built by three to five locals, using three materials: nipa palm leaves, nylon and bamboo; in particular, a species of bamboo called bayog because of its sturdiness and abundance in Palawan.
"It is typhoon-ready. The bamboos are bent because the more it exerts force against each other, the stronger and sturdier it gets. It will just tumble over strong winds [but] the structure will remain," Bong explains.
The Tukas provide one-of-a kind lodging to the guest, and support local employment and business. The furnishings in each Tuka — bed linens and tote bags for the guests — are produced locally, and the women's association making these products has formed a cooperative to manage its earning activities.
Knowing the source and purpose behind the materials that surrounded us made the experience truly unforgettable.
Guests can also stay on the Tao Farm, which serves as the nexus of all things Tao: its administrative office, the Tao Foundation which provides livelihood training, Tuka lodges for guests, and the Kantina, where the magic of food preparation happens.
At dinnertime, the Kantina lights up as skilled chefs fire up the burners and cook before the guests, and the aroma of fresh meat and produce cooking fills the air — a true feast for the senses. As a seven-course meal is served, staff explain what each dish is and how they are prepared, and share about the farm at the Kantina where the food comes from.
LIVES CHANGED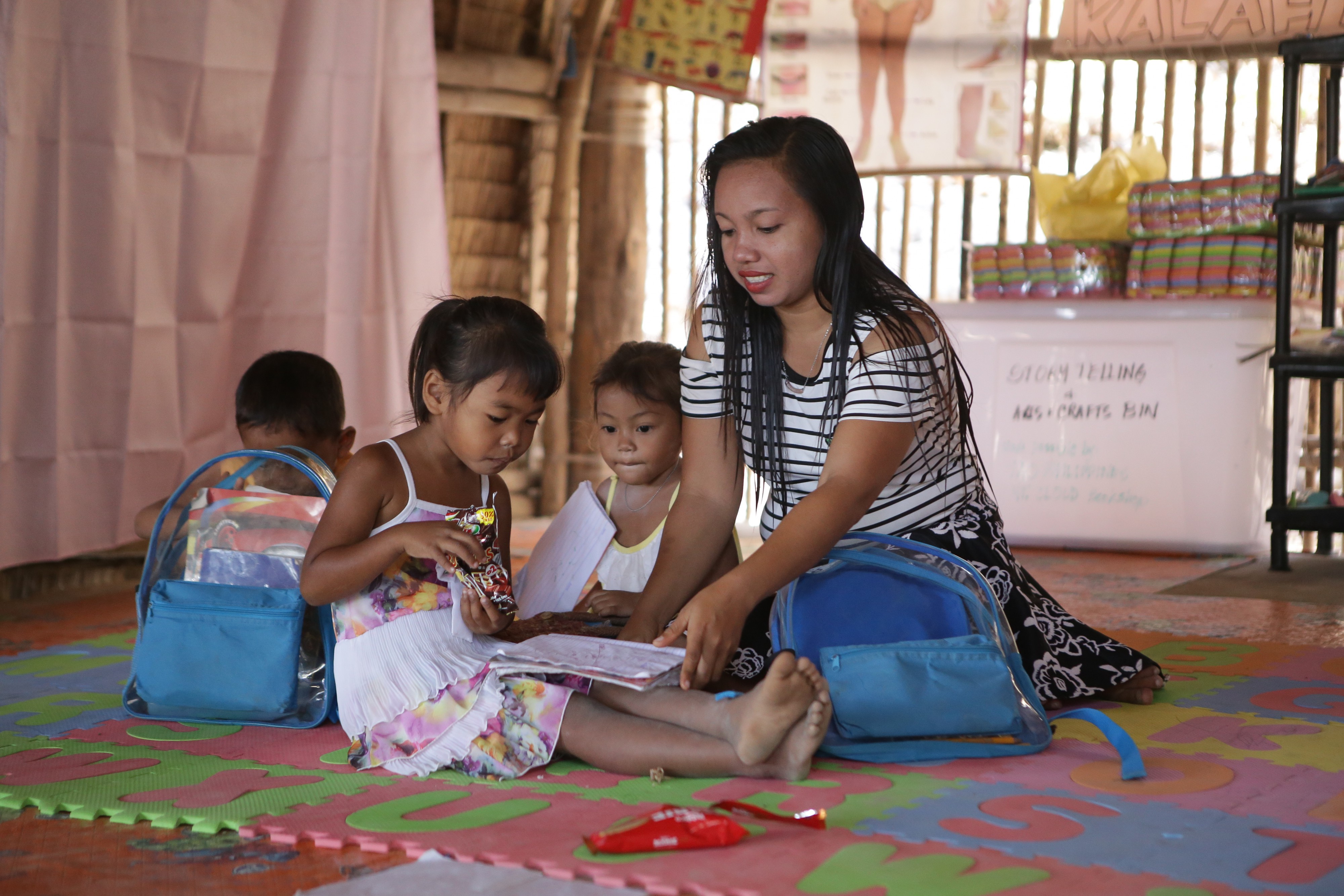 To ensure that livelihoods are sustained, Tao has added other projects over the years, such as daycare centres. "Because if we are going to ask the women to work or manufacture, they need someone to look after the kids," says Alejandro Pirela, who is in charge of outreach and product development at Tao.
Partnering with the Philippines' Department of Social Welfare and Development, Tao sent women to be trained as childcare teachers, and built the centres.
Among the women trained is Maricris (pictured above), who joined Tao in 2016 as a masseuse, and is now a teacher at the daycare center on Papachelin, one of Tao's island bases.
Says Maricris: "We used to loiter before. We sleep when the night comes, without even thinking about getting a job. When we started training for Tao Philippines, we woke up with a purpose. We became excited to get our job done."
During the rainy season when there are no trips, Tao sends its staff for training. It has also supported employees with the potential to further their studies, such as Jimmy, who is now a biologist.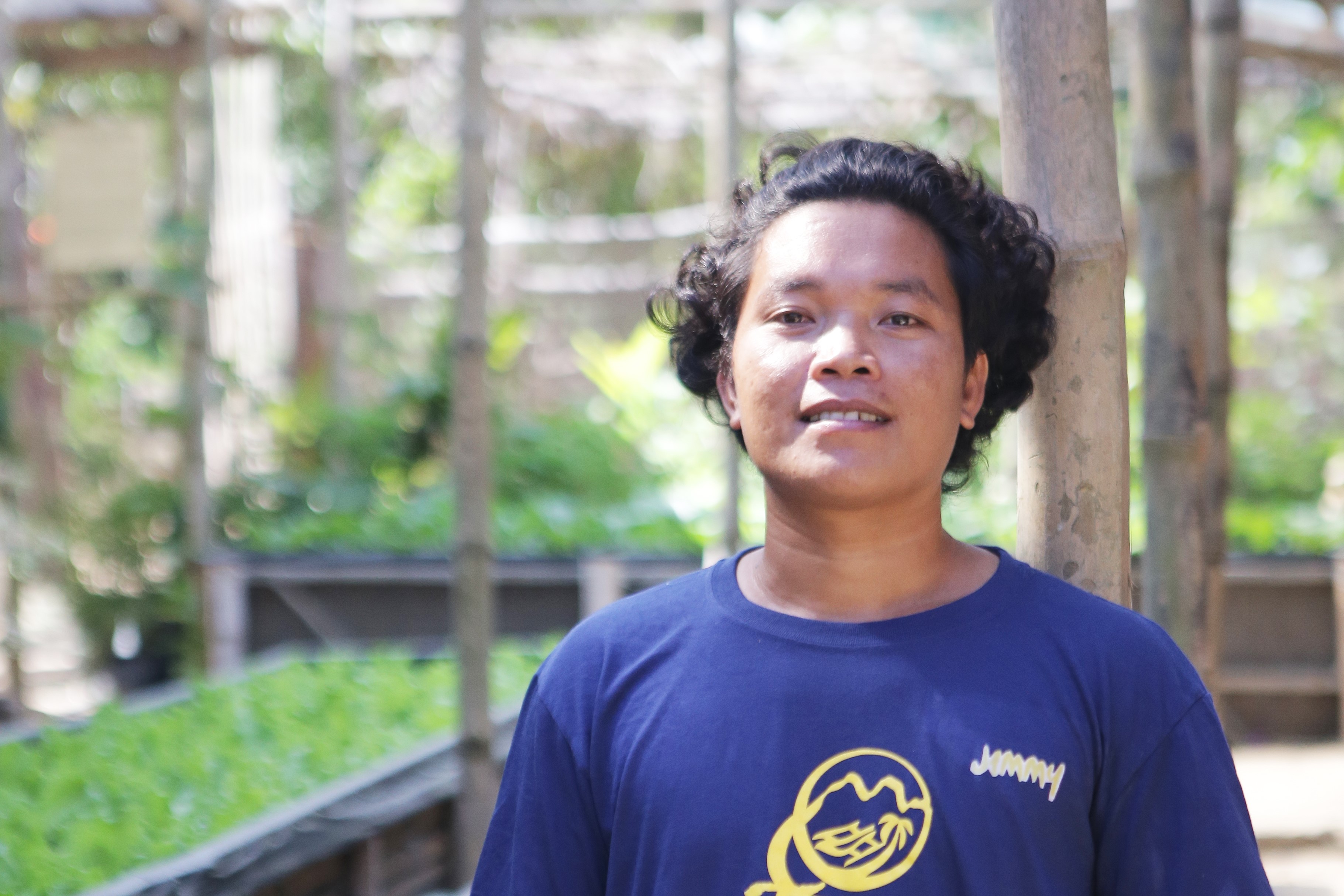 A former "lost boy", Jimmy (pictured above) joined as a crew member on the expedition boats, and left to attend university in 2009. But every semester break, he returned to Tao Farm and helped with its construction until it was completed — the same year he graduated.
Now, he is Tao's resident biologist, and is in charge of securing food supply across the entire enterprise — a challenge as Palawan suffers from overfishing and the negative impact of slash-and-burn farming. Jimmy is now studying how to farm in a way that complements nature.
Asked why he chose to return to Tao Philippines, Jimmy says, "What I liked about our company is that they are sincere in helping. They give livelihood for the people, they also build foundations. On remote islands, they construct learning centres. That's what I like about Tao, they help others and these communities help them, too."