Amid high-altitude alpine beauty, rest and relax in this rural retreat run with pride by residents working to ensure their way of life survives into the future.
MEET THE GOAT VILLAGE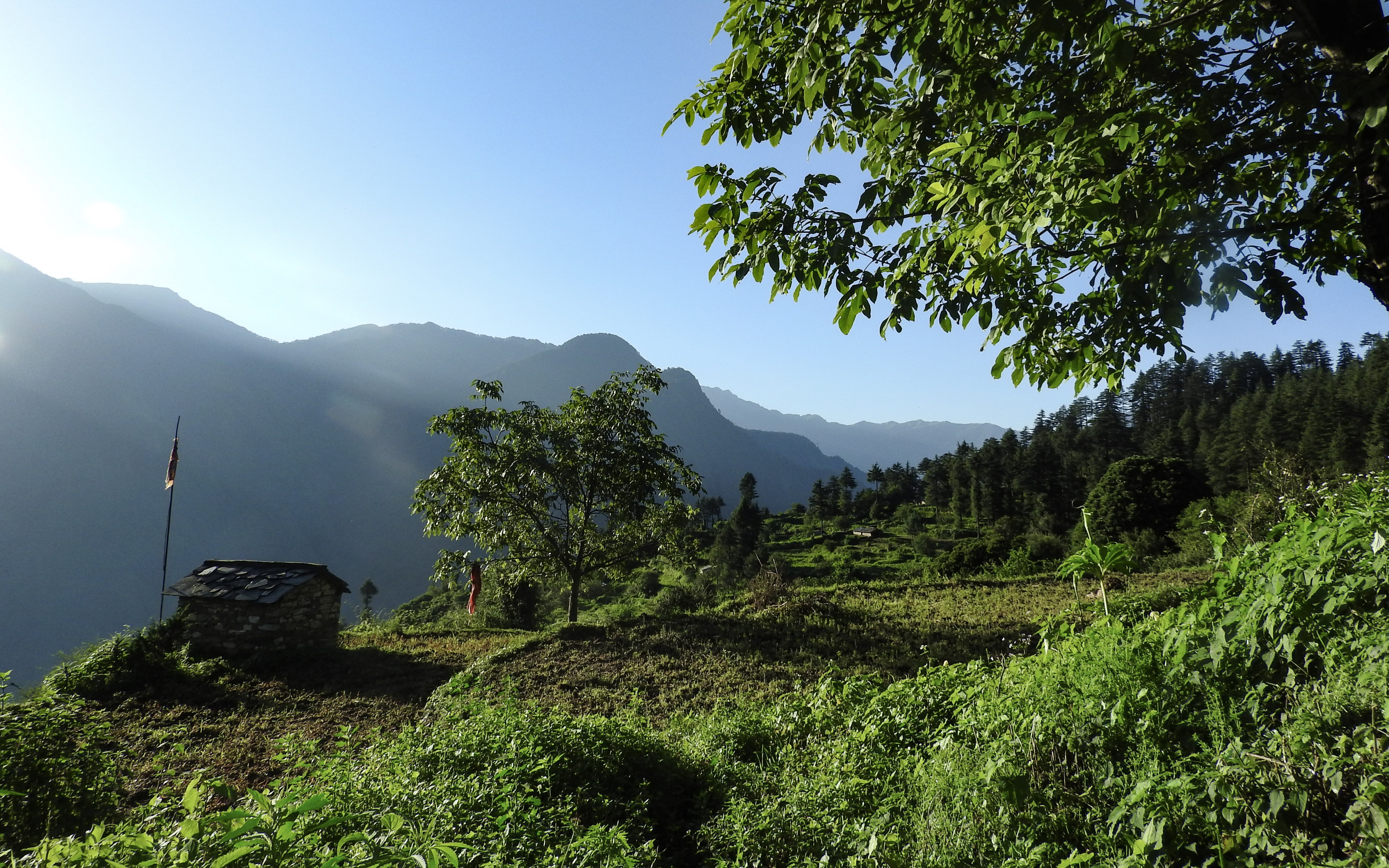 As I neared the end of a scenic, six-and-a-half-hour car ride from the airport, the anticipation level was high.
I was at Raithal, a village nestled at 1,800m above sea level in the cradle of the Himalayas. At last.
Well, almost. The ride was followed by a 400m uphill walk to the destination (an off-the-grid farmstay) — a walk guaranteed to be a wake-up call for anyone leading a sedentary lifestyle.
Upon arrival at the Goat Village (Dayara Bugyal), Priyanka, a Raithal native, supervisor of the farmstay, welcomes the weary and breathless with a fragrant glass of warm water brewed with local herbs and spices.
The cool, alpine air is bracing for the spirit. Located in the north Indian state of Uttarakhand, Raithal is typically a base for trekkers making their way to Dayara Bugyal, a meadow at an elevation of 3,000m to 4,000m, where seasonal and wild flowers bloom year round.
But the village itself deserves more than a passing mention. Crisp, clear, postcard-perfect views of the snow-capped Himalayas allow even non-trekkers to take in their majesty. And it is here that the Goat Village has set up base to help the locals tap the potential of agro-tourism — agricultural tourism — while preserving the region's pristine beauty and long history.
ALL OR NOTHING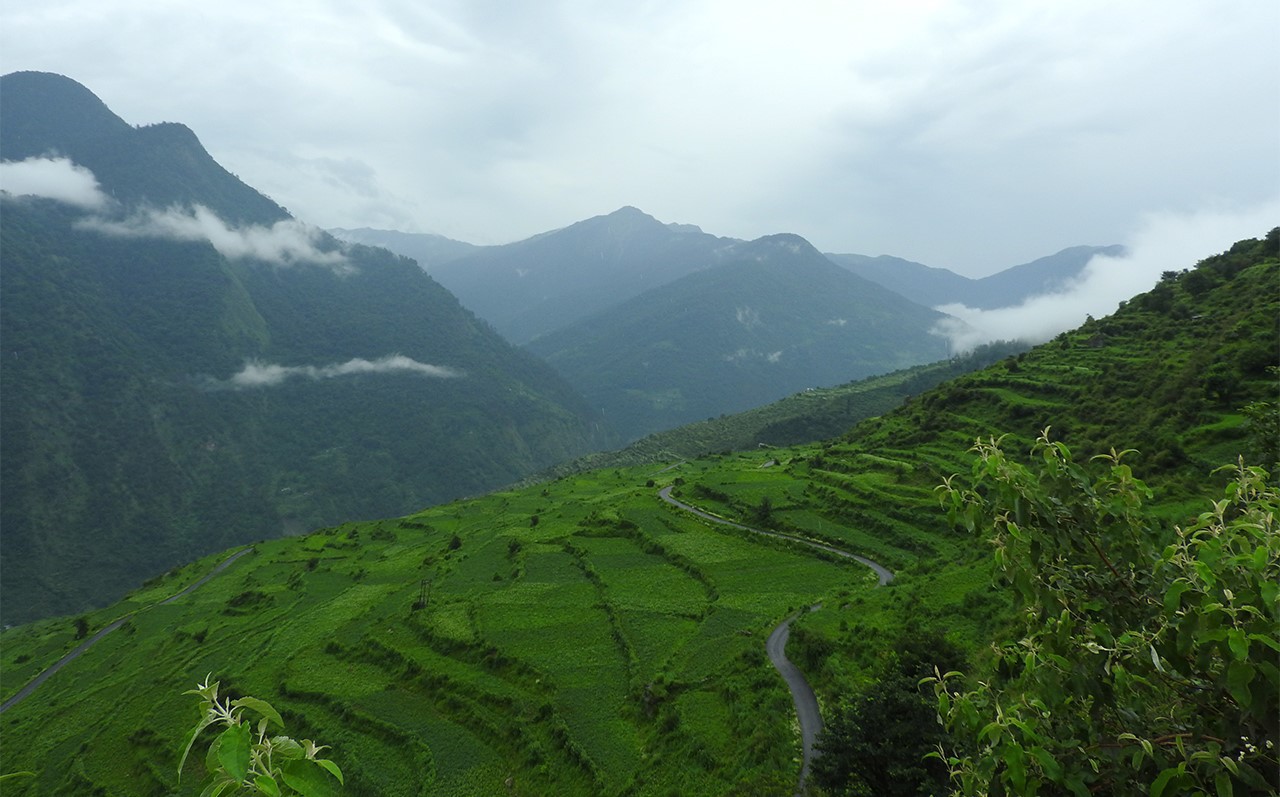 For the active travellers, a day hike to Dayara Bugyal (elevation: 3,200m) is the obvious way to pass time at Raithal. Hikers cover 18km there and back, and the hike is a (heart-pumping) window into the natural world and a chance to learn about local herbs, plants and birds. You are also encouraged to pick up trash along the route, which can be disposed of properly upon returning to the village.
Those preferring a gentler pace can enjoy the peaceful grounds of the Goat Village, or explore Raithal's stepped lanes, which hold a trove of local lore. Lined on either side with traditional houses made from deodar – cedars native to the Himalayas – and punctuated by newer dwellings of brick and mortar, the streets tell a revealing story of a village caught between tradition and modernity.
Less strenuous walks can be taken around the village, where you can take in glorious views of millet fields cut into steep-sided hills wreathed in mist.
Different lodgings are available to suit various tastes. There are elegantly cozy cottages for those who crave privacy, with dormitories for budget travellers, and the whole farm accommodates just 20 to 25 people at a time. Rooms come with double beds and bathrooms with direct water supply.
Designed and built for low energy consumption, only the dining area and kitchen are powered by electricity, while rooms have solar lamps and candles.
In recent years, the serenity is punctuated by a buzzy romance: a grand mass wedding ceremony of goats (yes, goats) from more than 30 villages in Uttarakhand.
Known as Bakri Swayamwar by the locals, a female goat chooses the "most eligible" male goat from a group of prospective "grooms", in a nod to women's empowerment.
The event is meant to instill pride in goat farming, and to educate farmers about improving the gene pool of mountain goats for healthier offspring and milk.
The next goat wedding takes place in late March 2020.
THE GREEN PEOPLE
The Goat Village (Dayara Bugyal) is one of several boutique farm-stays initiated by The Green People, a volunteer-driven enterprise that supports agro-tourism in rural Uttarakhand. Their goal? To encourage non-locals and locals to lead more sustainable lifestyles, while arresting the flow of migration to the cities, which has decimated rural villages.
Locals like Priyanka are provided with training in hospitality, and The Green People lease the land from local landowners like Harbeer, who is now also part of Priyanka's team.
Sustainable tourism offers village youth an alternative to taking up odd, unskilled jobs in cities like Dehradrun (home to the nearest airport) and New Delhi, where they typically live in squalid conditions.
The Goat Village works by getting locals to feel invested in the project. For example, the community at Raithal has only been growing potatoes, soy, wheat and kidney beans, but now they're reviving the cultivation of medicinal plants, flowers, vegetables and fruits that are native to the terrain and climate.
The locally-grown and locally-sourced grains, millets and pulses, as well as preserves such as honey are then sold as indigenous superfoods under the brand of Bakri Chaap, providing farmers with a direct link to their market.
STANDING TALL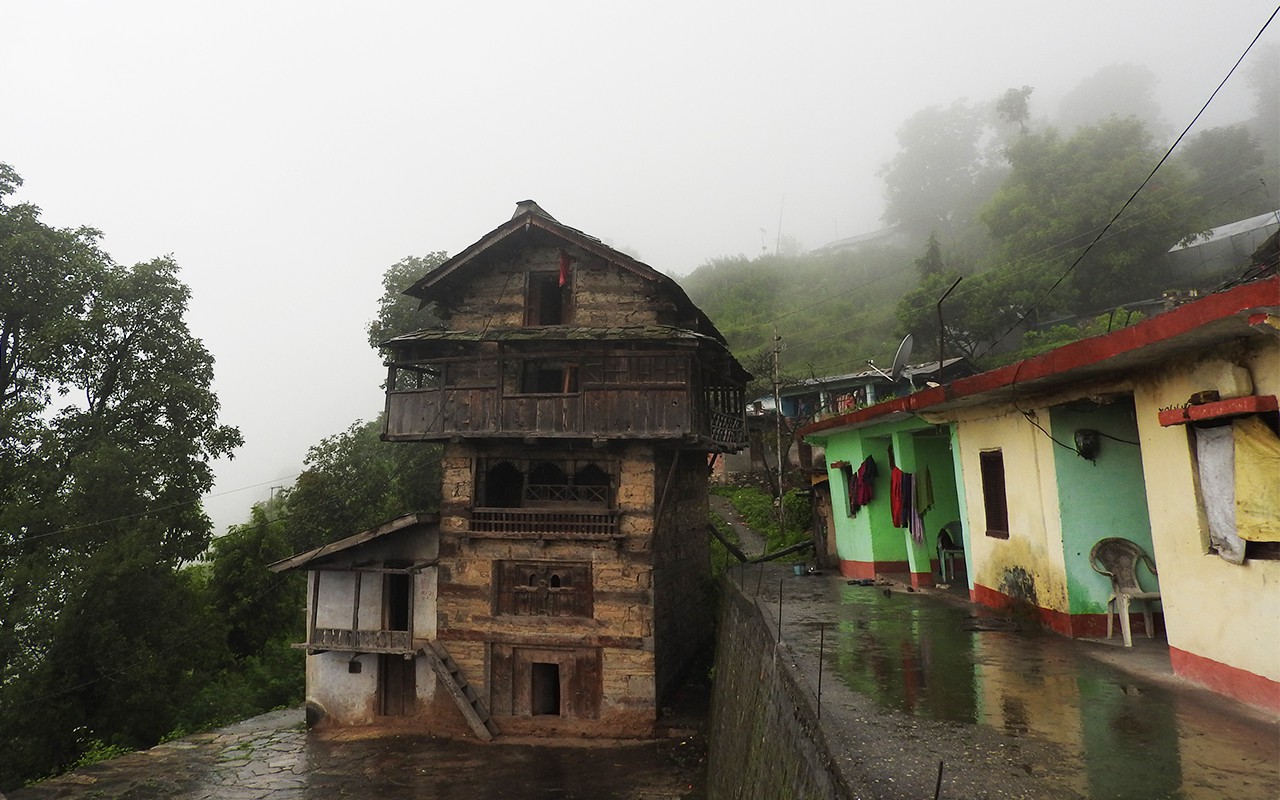 Walking through Raithal, one would be hard-pressed to miss Panchpura, a 500-year-old ancestral house in the middle of the village. No longer able to accommodate the family that owns it — incidentally, the family Priyanka is descended from — the house now stands empty.
But it has withstood earthquakes as well as changing times, remaining a proud witness to the village's history, and its people's determination to keep their traditions alive and relevant. High above the madding crowd in the lofty arms of the Himalayas, its honey-hued walls stand waiting, for new generations of visitors — and whatever the future brings.