In the early 18th century, wealthy merchants built sumptuously-decorated mansions in Nawalgarh, filling the streets with colour. Those days are gone, but the mansions and artisans remain. Make Apani Dhani your base for exploring the town, and support the preservation of its dazzling history.
MEET RAMESH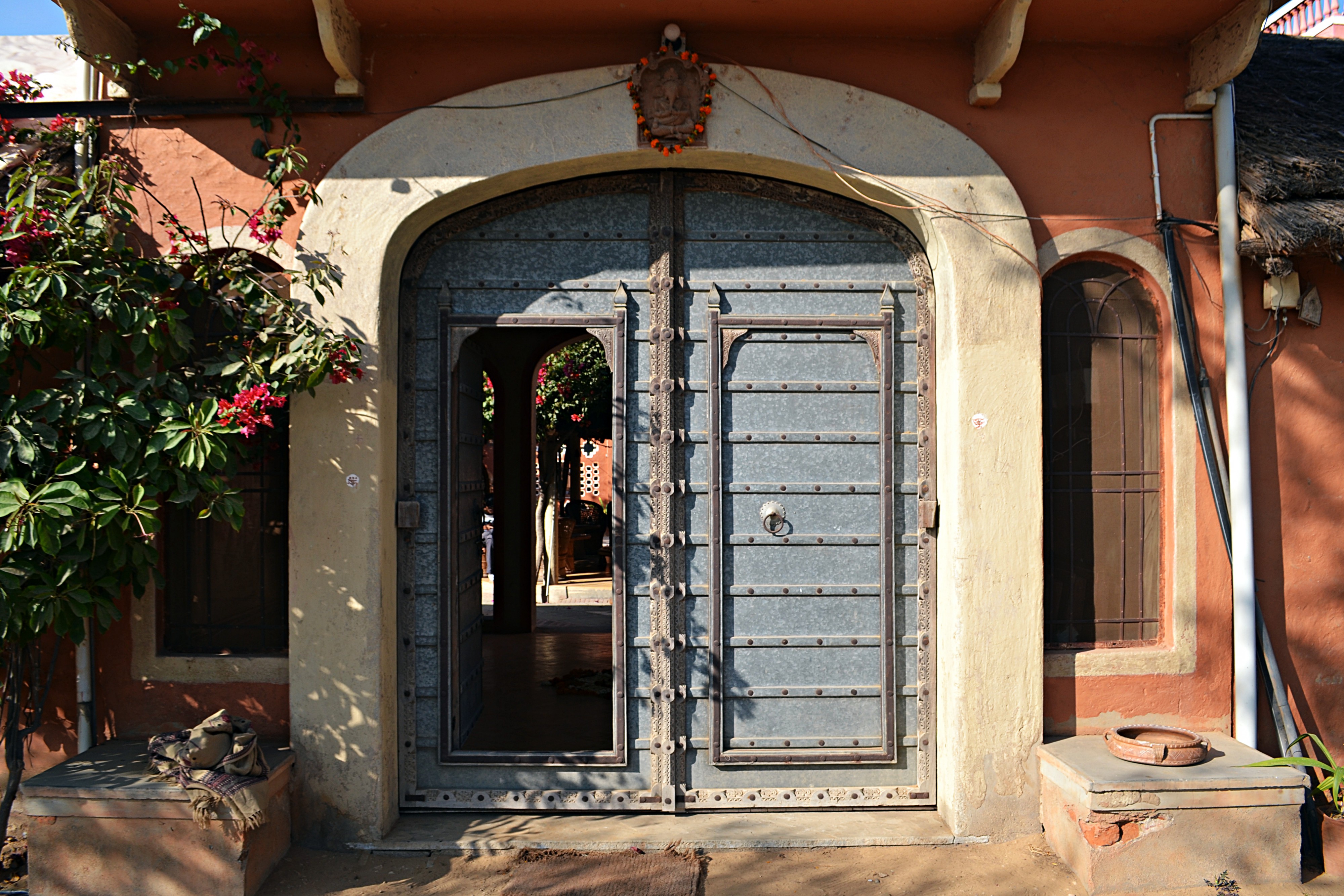 Walking into Apani Dhani feels like entering a different dimension — a hush falls, the air cools, and you immediately feel at home amid the bougainvilleas that spill onto the circular yard, flanked by a lodge with soothing earthen-hued walls.
Welcoming me was Ramesh Jangid, the founder and owner of Apani Dhani, the homestay he started in the town of Nawalgarh as a response — and a retreat — from the ills of the world.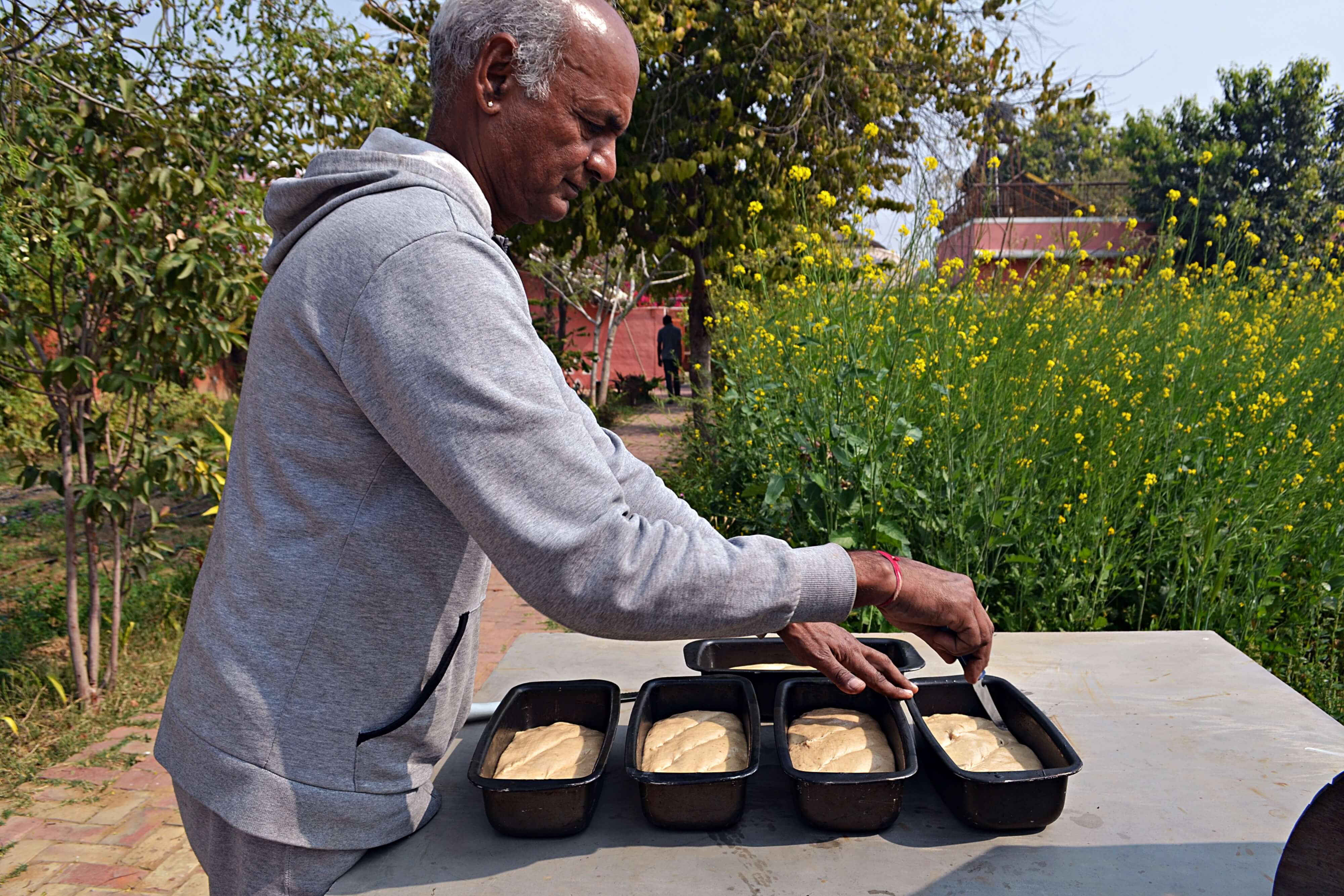 Nawalgarh — famed for its colourfully frescoed mansions — was becoming increasingly popular with travellers, and Ramesh wanted to create a space that would see some of the benefits flow to the local community.
"In the mid-1980s, I'd observed how tourism was leaning towards being increasingly exclusive," says Ramesh, who was born in Nawalgarh. "I wanted to localise the experience for the tourist while working towards better distribution of income from tourism among locals."
As such, at Apani Dhani, careful attention is paid to respecting the host community, from growing native produce and supporting local livelihoods, to using earth-friendly materials to construct the lodge, to installing solar power to minimise its carbon footprint.
FLOURISHING LEGACY — AND LIVES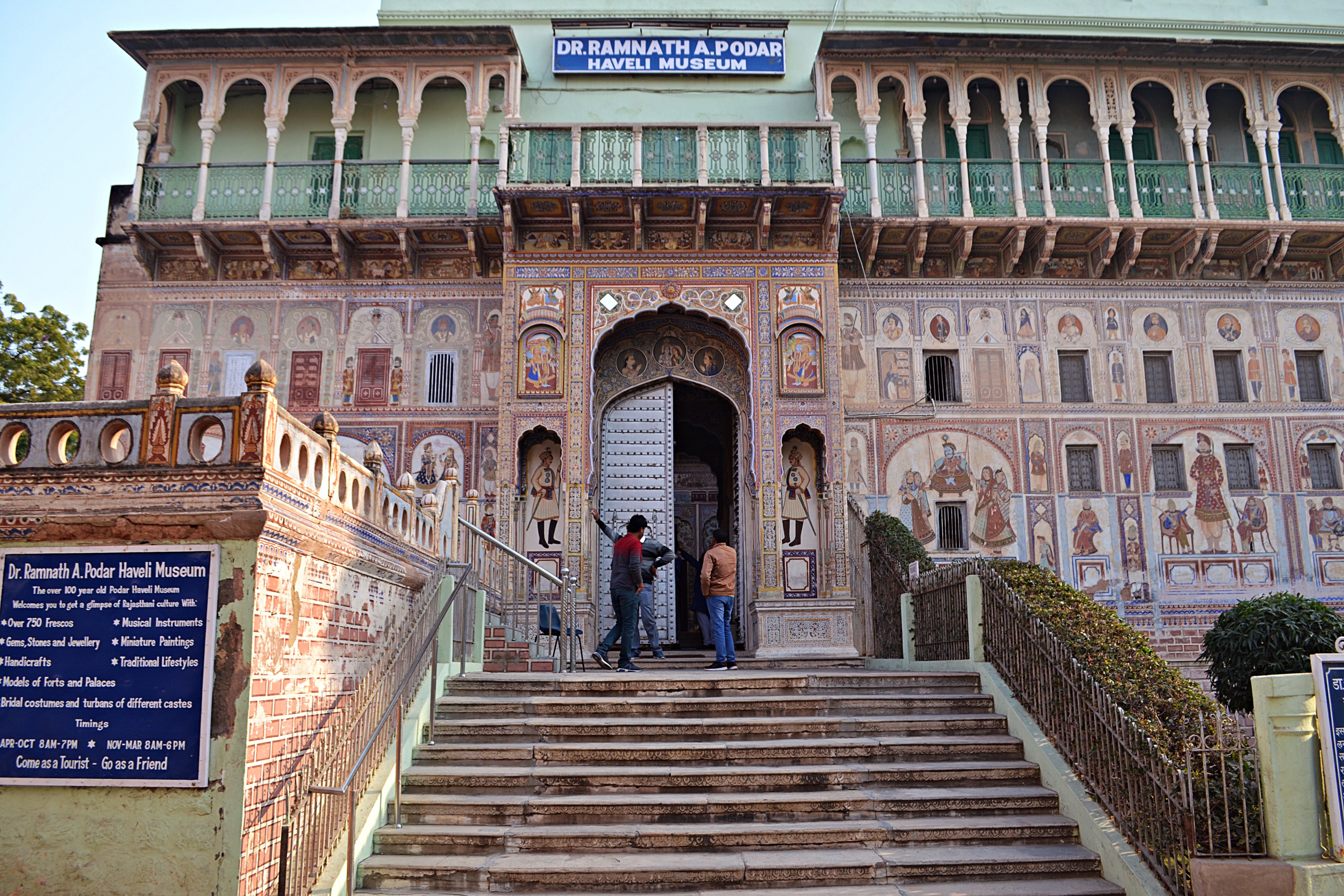 Sitting pretty in the heart of the Shekhawati region, Nawalgarh is a compact yet culturally- rich base for exploring the northern Indian state of Rajasthan.
Dating back to the early 18th century, the town was founded by merchant families, who built havelis (mansions) adorned with murals on the walls, depicting everyday life, folk legends and religious themes.
Many of the murals have been lost to the passage of time, but thanks to restoration efforts, a stroll through Nawalgarh's streets is still akin to making your way through an open-air museum, flanked by intricate, colour artwork on the walls.
Preserving the cultural heritage and helping it thrive is part of Apani Dhani's work — the enterprise leads the Shekhawati chapter of the Indian National Trust for Art and Cultural Heritage.
Guests can take a guided walk designed by Apani Dhani through Nawalgarh, which are led by local guides, allowing them to earn an income while sharing their cultural heritage.
One can also take part in workshops on wood carving, tie-dyeing, bangle-making led by local artisans.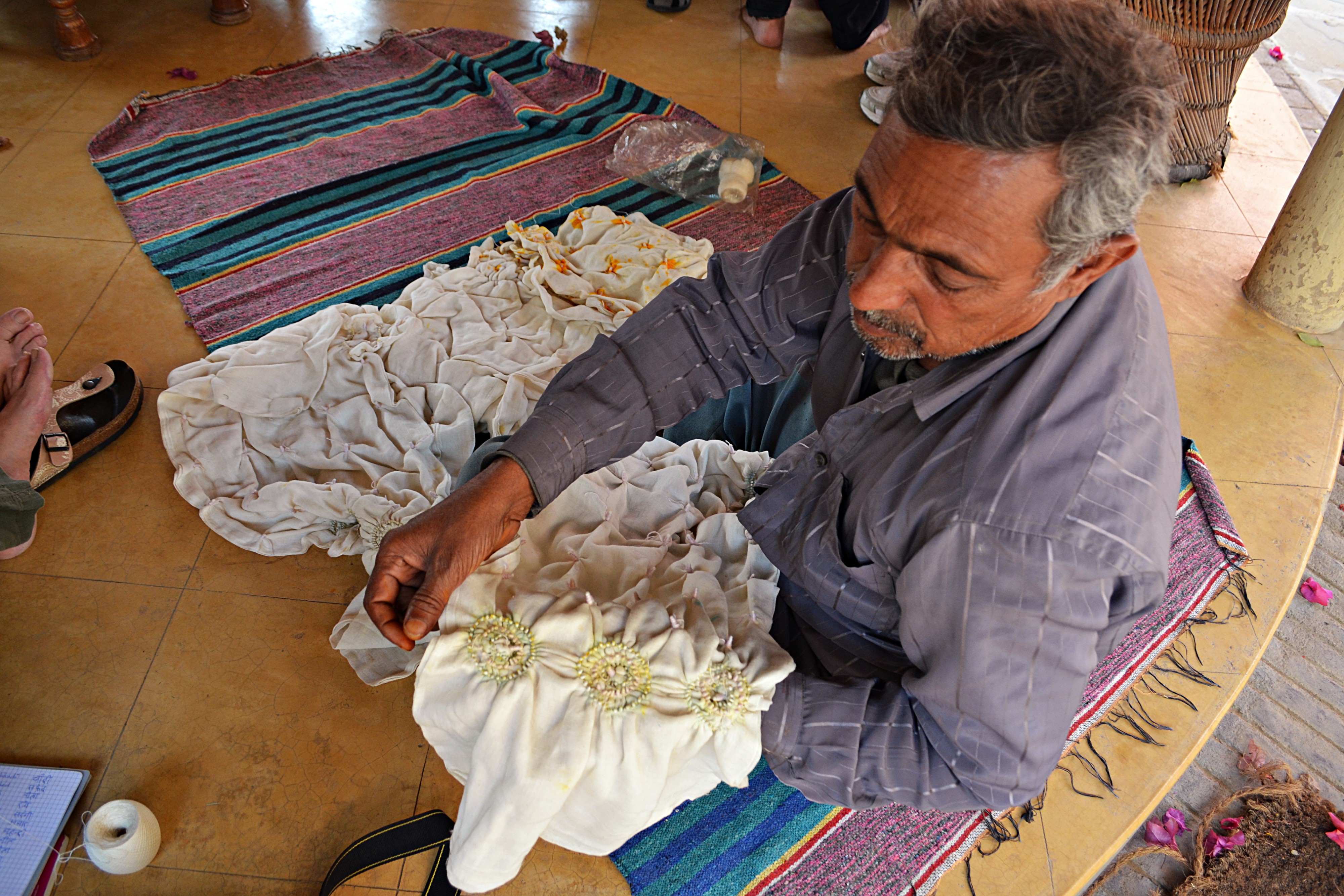 Among them is tie-dye artist Usman Ali, who teaches workshops at Apani Dhani with his daughter, Sonu.
"Tie and dye is not an easy craft. It's a long and arduous process. And in today's day and age of factory produced goods that are identical, handmade arts and crafts have begun to take the fall," laments Usman.
"The experience of coming here and teaching guests about the art offers an opportunity to not only keep the art alive but also have an exchange with the guests. It also provides me with income to take back to my family," he adds.
Sher Bano, who conducts bangle-making workshops, agrees. "Besides being an additional source of income, coming here to teach women from different parts of the world about the process of bangle-making is also an opportunity for me to know something about nationalities and cultures that are different than my own," she adds.
The workshop fees go entirely to the artisans — Apani Dhani does not take a cut.
GREEN, PEACE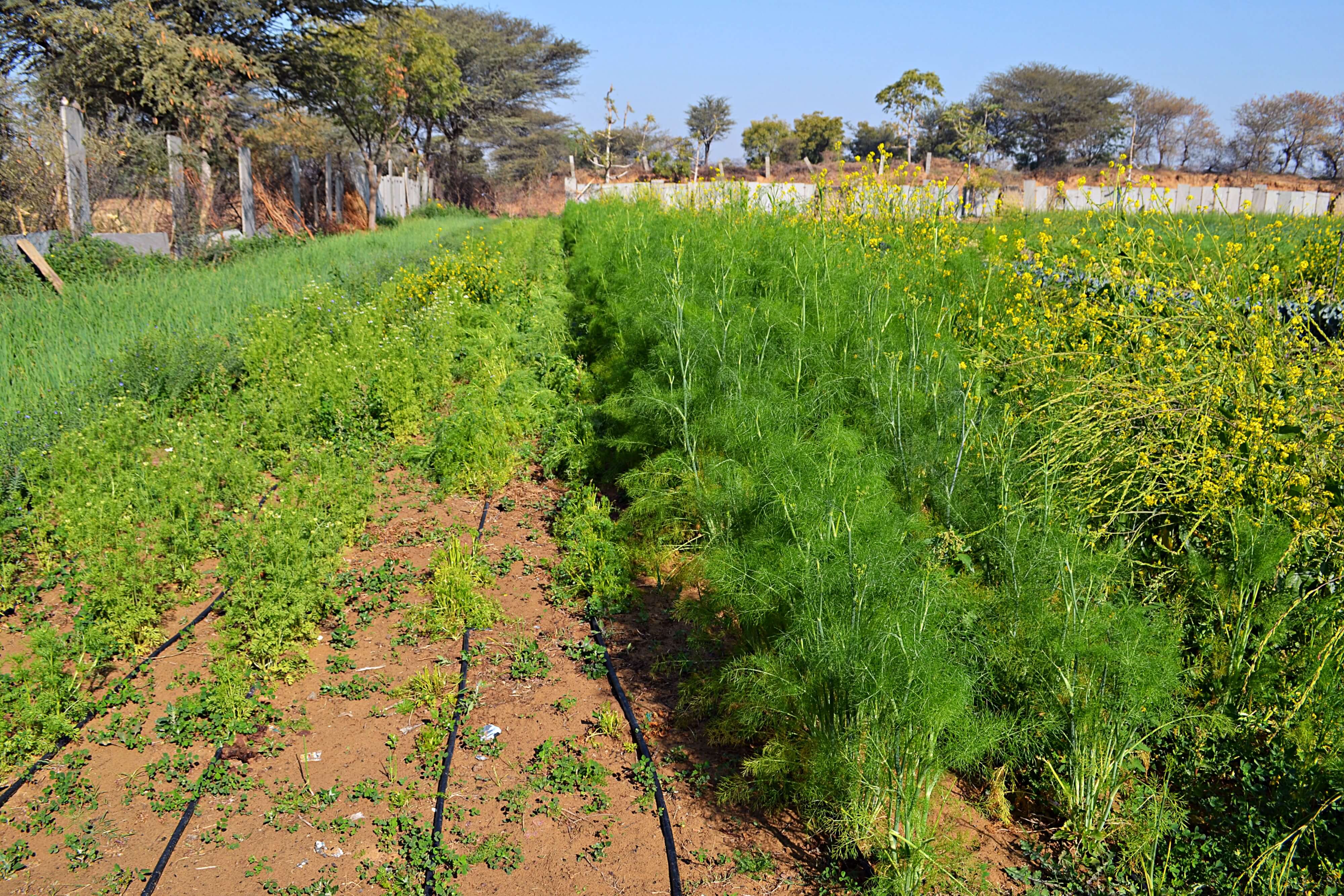 Ramesh recalls how when he first bought the land Apani Dhani sits on, it was barren. "What you see today has been built bit by bit, in accordance with our means and inspired by the trips I made within Rajasthan to better understand the details of rural architecture," he says.
On the Apani Dhani compound, this care is evident, from decorative touches inspired by Rajasthani traditions, to the buildings constructed from natural materials like adobe (mud bricks) and thatched straw. Solar power provides electricity and hot running water, and Apani Dhani meticulously recycles its waste where possible.
Stroll through the organic garden to admire the bountiful plots of grains, vegetables, fruits and flowers, a stark contrast to the bare plots seen elsewhere, and a marker of how much Apani Dhani has transformed its turf.
Pride is taken in the house-baked bread, and any food items that aren't grown locally — such as rice or tea — are sourced directly, be it from other producers in Rajasthan or elsewhere in India.
Meals at Apani Dhani are experiences in themselves, especially dinners, which are communal, offering guests a chance to interact. The meal typically features a soup, traditional Indian vegetarian food that is specific to the Shekhawati region, followed by dessert and a cup of tea.
Love the food? Try cooking classes conducted by Ramesh's son and daughter-in-law.
RESILIENCE FOR THE FUTURE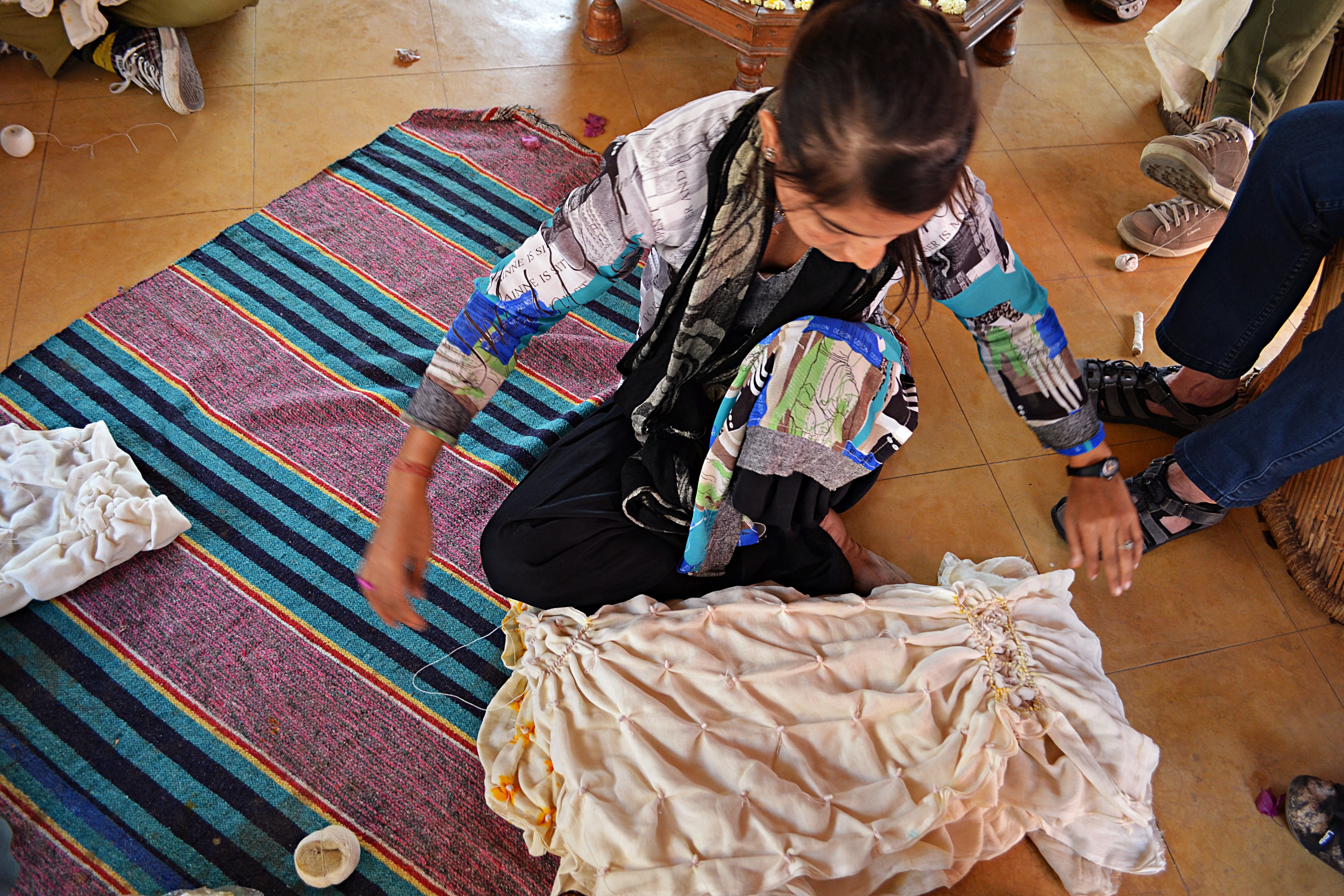 Aside from supporting local trades and crafts, Apani Dhani directs 5 per cent of its revenue from rooms towards supporting local initiatives, such as the READS Public School in the neighbouring town of Dundlod, which caters to students from low-income families. At the time of my visit, Apani Dhani was helping the school upgrade its computer lab, and providing benches and desks.
To ensure it maintains true to its principles, Apani Dhani previously complied with standards under the French Association for Fair and Solidarity Tourism. In 2013, it won a Wild Asia Responsible Tourism Award.
Despite seeing the flow of travellers slow down in recent years, Ramesh is determined to remain true to Apani Dhani's founding values.
"We have proven our integrity and continue to stand by it, striving to be the difference we want to see in the world," says Ramesh.